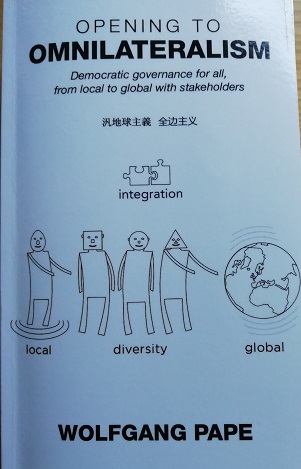 One of the sharp dividing lines that have been running through all leftist and progressive movements for decades is related to the State. It is necessarily good for all those who consider change only possible by seizing power within a sovereign State, it is necessarily evil for those who consider it impossible that the raison d'être of the State can coincide with the interests of the people.
The central role of the State is today again under strong attack from two different progressive directions.
At this moment, a Zapa-group is touring Europe, a delegation of Mexican neo-Zapatistas who are organising a 'reverse invasion' and are coming here to talk to all kinds of social movements. One of their beliefs is 'community autonomy', and although they are not entirely averse to participating in national electoral processes, they mainly promote the plurinational State that offers room for various cultures. In this way, they connect with various movements in Europe and Asia that denounce the hegemony and arbitrariness of nation states.
Another starting point is the failure of multilateralism in a world order that can no longer be of this time. The solution then lies not only in a return to the subnational level, but in a democratisation of both local and supranational institutions.
This is the thesis of the author of the book 'Opening to Omnilateralism. Democratic governance for all, from local to global with stakeholders'. Wolfgang Pape is a former civil servant of the European Commission and European Union diplomat with extensive experience in Japan and work for the 'cellule prospective' that Commission President Delors set up to look at the future.
Continuer la lecture